Sunday, February 7th

Click to enlarge image.
We have three field trips lined up already and are working hard to find a few more fun outings that not only showcase the Spokane area but can bring the themes of our conference to life. Field trips will take place on Sunday and will be over by 1pm. Exact times have yet to be determined, stay tuned for more details and field trips. (You can register for a field trip to reserve your spot and we will send you more specific times as they are determined by field trip organizers.)
Here is what we have lined up so far!
Farm-Malthouse-Brewery: Join Joel Williamson from LINC foods for a tour of a local farm (weather permitting), check out LINC Foods newest endeavor, the Malthouse, and end the afternoon at a local brewery for delicious lunch and a frosty beverage. (Cost – $20. Lunch costs are not included in the registration fee).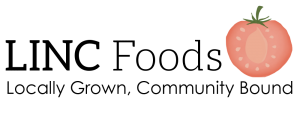 Main Market Coop and Saranac Building: Get a behind the scenes peak at the inner working of Spokane's Main Market Coop. Walk across the street for a tour of the LEED certified Saranac Building. Hear about the creation of the Saranac and its sister building, the Community building, both of which have become central hubs for environmental and social justice in Spokane. End the tour with a locally sourced lunch at the Saranac Pub. (Cost – $10. Cost includes coffee/tea and baked treat) (Lunch costs are not included in the registration fee.)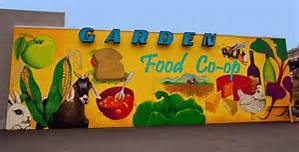 Gonzaga University and Sodexo Dining Services – Did you know that the student dining hall at Gonzaga University had its very own bakery? Better yet, that bakery sources its grain from local producers and co-ops. The student dining facility at Gonzaga is run by Sodexo Food Service, a company who values sustainability and supports the local food system by sourcing locally whenever possible.  Join us for a tour of the Gonzaga's student dining facilities, greenhouse, and their newest LEED certified building.  Learn more about the benefits of farm to table eating and some of the challenges. This tour will end with a delicious Sunday brunch at Gonzaga University. (Cost – $15. Cost includes brunch)